Bill Maher is the latest celebrity to face backlash over their strike stance, with Hollywood blasting the talk show host over an apparent U-turn.
The 67-year-old, who previously decided to return to work and stop participating in the writers' strike, changed tack again and put back the start of Real Time with Bill Maher after Monday's announcement by the Writers Guild of America (WGA). The majority of U.S. talk shows—including Maher's—have been on hold since the strike began in May, and last night the organization reported that negotiations with the Alliance of Motion Picture and Television Producers (AMPTP) were recommencing.
In response to that news, Maher posted the following statement to X, the social network formerly known as Twitter: "My decision to return to work was made when it seemed nothing was happening and there was no end in sight to this strike. Now that both sides have agreed to go back to the negotiating table I'm going to delay the return of Real Time, for now, and hope they can finally get this done."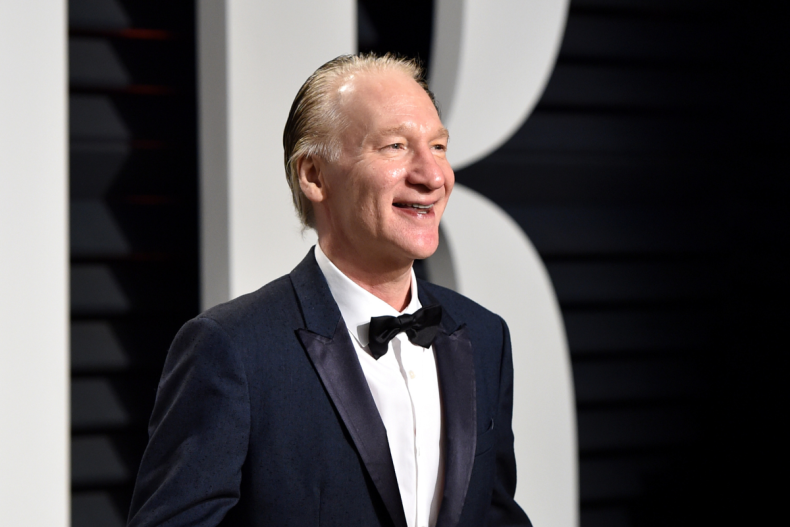 Maher was one of many hosts slammed for planning to resume production during the writers' strike, but his reversal has also led to scorn from industry professionals—including some famous faces.
"Honestly, sir, stop trying to both-sides this and pretend as if a decision to cross the pickets of 177,000 colleagues hangs on your personal view of how negotiations proceed," said TV writer and producer David Simon. "If the studios again use this moment to grandstand and declare a 'final offer' will you scab some more?"
"Translation - I realized I would be known as scab Maher for the rest of my life," commented actor John Cusack.
"Liar, all due respect. You felt the blowback and back tracked," wrote Everlast Talkbox podcaster Michael Woods, while Modern Family producer Danny Zuker said: "Let's just hope this whole episode hasn't damaged your famous likability."
"Everyone on the picket line has already lost respect for you," wrote screenwriter Anka Radakovich. "And btw, when I appeared on your show years ago, you were not exactly nice to me; very condescending."
In May, the WGA went on strike after six weeks of negotiations with the AMPTP failed. The organization represents more than 11,000 film, TV, radio and online media writers, with members wanting increased pay in line with the surging profits for studios.
According to WGA, the streaming boom has led to record profits for providers—rising from $5 billion a year in 2000 to $28-$30 billion between 2017 and 2021. In July, the Screen Actors Guild – American Federation of Television and Radio Artists (SAG-AFTRA) also went on strike.
Some talk shows and game shows have attempted to air during the strikes, without writers. Earlier this month, Drew Barrymore was labeled a "scab" online for announcing that she planned to bring The Drew Barrymore Show back for a fourth series, despite her writing staff striking, while Ken Jennings received similar backlash for continuing to host Jeopardy! without writers. Barrymore has since reversed her decision to bring her show back into production following backlash from writers and actors.
"I have listened to everyone, and I am making the decision to pause the show's premiere until the strike is over," Barrymore wrote on Instagram on Sunday. "I have no words to express my deepest apologies to anyone I have hurt and, of course, to our incredible team who works on the show and has made it what it is today. We really tried to find our way forward. And I truly hope for a resolution for the entire industry very soon."
Newsweek has reached out to Bill Maher for comment via email.