YouTube has suspended Candace Owens from the video platform for a second time, because of anti-LGBTQ+ statements raised in her podcast show.
The writer and political commentator previously had her content demonetized on YouTube after several of her posts violated policies regarding misgendering trans people.
Her Daily Wire co-star, Michael Knowles, broke the news on the show's official YouTube channel and shared that he would be "joined by no one" on that episode.
The video was titled "Why YouTube Won't Let Us Stream..." In the short snippet, Knowles said: "Youtube hates us" and that the platform was "prohibiting her [Owens] from posting or appearing on any of the Daily Wire's YouTube channels."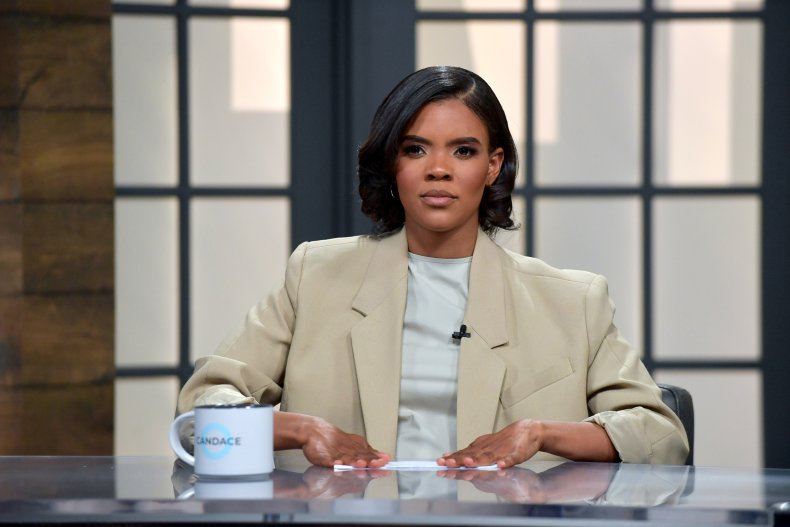 He didn't specify how long the suspension was for.
Knowles said it shouldn't be a shock as multiple Daily Wire stars had been locked up in "YouTube jail" and had been given suspensions from the platform.
Fans rallied around the host, with one commenting on the YouTube video: "For this to happen Daily Wire must be reaching into the heart of cultural problems. Keep up the good works."
Another posted: "I have never hated paying for a service more than I do for YouTube because of how much they censor. It's a disgrace and totally unAmerican."
"Eventually Daily Wire is just going to have their own version of YouTube. Can't wait," a third said.
Daily Wire CEO Jeremy Boreing has called out YouTube before regarding the violations the show clocked up on the platform.
In June, he shared that Owens and Knowles had violated YouTube's policies on hate speech, receiving two strikes each, and launched a rant on X (formerly Twitter).
The platform's termination policy states that a channel receiving three strikes within the same 90-day period would lead to the "channel being permanently removed from YouTube."
The commentator will therefore have to tread carefully over the coming weeks to avoid a permanent ban.
A YouTube spokesperson told Newsweek: "We issued a strike to the Candace Owens Podcast channel for violating our hate speech policy, which prohibits content promoting hatred against protected individuals or groups, including the LGBTQ+ community."
Owens recently appeared on Russell brand's YouTube channel to discuss "Politics, Censorship & Independent Media."
She shared a clip from her interview with Brand on X, which discussed her bans on YouTube and said: "I think all of my strikes I've gotten on YouTube are all pertaining to the topic of pedophilia... And as a parent, this is my hill to die on."
The streaming platform has also demonetized Brand's channel while allegations about his past behavior continue to emerge. This will stop him from earning video advertising revenue while proceedings and investigations take place.
Newsweek emailed Owens for comment about her appearance alongside Brand.