Donald Trump's lawyers argued again on Sunday night that Judge Tanya Chutkan, who's been assigned to oversee the former president's federal election interference case, should recuse herself over comments she made during the sentencing of two Jan.6 defendants.
Trump's lawyers first filed a recusal motion on September 11 claiming that Chutkan has shown to have biases against the former president in at least two previous Jan. 6 riot cases. According to the motion, Chutkan has, in connection with other cases, "suggested" that the former president "should be prosecuted and imprisoned"—though she never directly mentioned Trump.
In their latest filing related to the recusal motion, Trump's attorneys used Chutkan's own words against her, referring to the time she said that "presidents are not kings" to call for an unbiased judge to oversee the former president's case.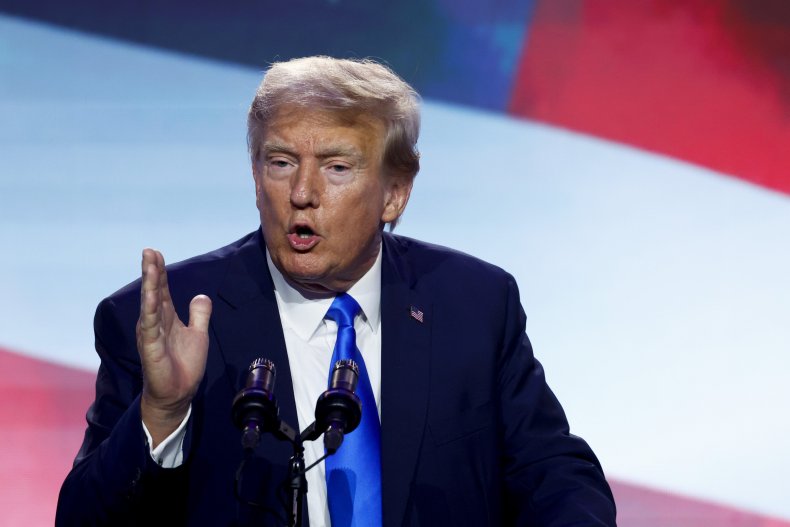 "The public must have confidence that President Trump's constitutional rights are being protected by an unbiased judicial officer," the former president's lawyers argued on Sunday, as reported by CNN.
"No president is a king, but every president is a United States citizen entitled to the protections and rights guaranteed by the U.S. Constitution."
The judge had used that phrase—which was originally written by Judge Ketanji Brown Jackson before she was sworn in her role as a Supreme Court justice—when Trump asked to block House investigators from obtaining his presidential records.
The argument made by Trump's lawyers is that the risk that Chutkan could be considered biased against the former president could lead Americans to lose faith in the honesty of federal proceedings.
"The core value at issue here is whether the public will accept these proceedings as legitimate; or instead view them as a politically motivated effort by the incumbent administration to take out its most significant political opponent in a presidential campaign—the opponent who, by the way, is not only free, but has a strong lead in the polls," Trump's lawyers wrote in the Sunday filing.
They added that public confidence in the case "is not an insignificant consideration, it is the consideration. No system of justice can survive if its citizens lose faith in it."
It seems unlikely that Chutkan will offer to recuse herself from the case, but the motion filed by Trump's lawyers could still be used by the former president's team if a conviction is made by the end of the trial.
In late August, the judge rejected Trump's team's attempts to postpone the trial to 2026, deciding instead for a date in March 2024—ahead of the November election.