All eyes are on Jerome Powell and the Federal Reserve this week as policymakers meet on Tuesday and Wednesday to decide on what they will do with interest rates.
Since March 2022, the Fed has hiked rates to arrest soaring inflation that at one point hit above 9 percent, a four-decade high.
Interest rates are now at a high of 5.25 to 5.5 percent and the policy moves by the Fed have helped bring down the Consumer Price Index (CPI) to an increase of 3.7 percent on an annual basis in August.
But that figure is still double the Fed's target. The central bank, whose mandate is to "promote maximum employment and stable prices in the U.S. economy," wants the CPI to be at 2 percent.
The question is, will the Fed keep raising rates, slowing the ability of Americans to keep spending until inflation hits that target?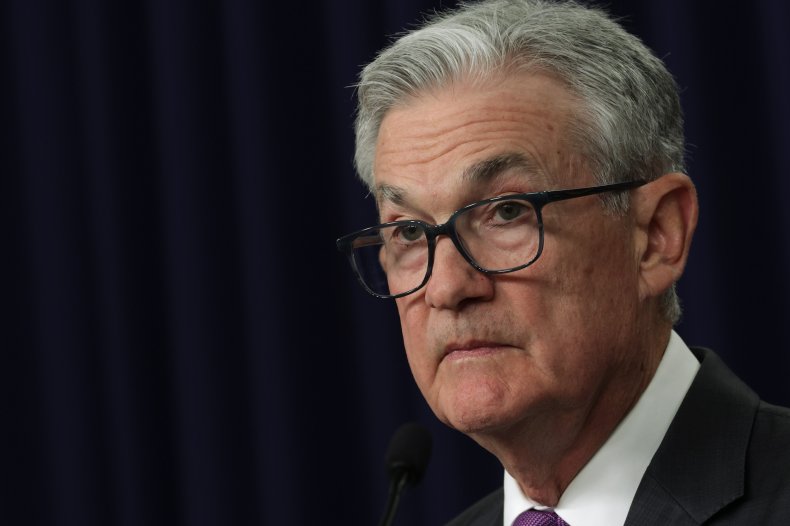 The economy is (still) resilient
As policymakers gather this week in Washington, D.C., they will be looking at an economy that shows considerable strength but may be weakening.
The August inflation numbers jumped 0.6 percent after increasing by 0.2 percent in July, sparked by gas prices, which accounted for over half of the jump. Core inflation, which the Fed tends to look at closely as it strips out the volatile food and energy prices, also increased by 4.3 percent over the last year, a slight decrease from last month's 4.7 percent with housing costs a key factor behind that rise.
Meanwhile, August also saw retail and food services sales go up 0.6 percent to nearly $700 billion from the previous month and was 2.5 percent above the August 2022 levels.
These economic indicators illustrate how the American consumer continues to power the economy and contribute to high prices, showing the extent of the challenge the Fed is facing in trying to bring down inflation to its target of 2 percent.
But analysts think that policymakers will do what it takes to slow down prices.
"The Fed remains committed to bringing inflation down and we don't think there will be more rate hikes, but the risks are still tilted in that direction," Nancy Vanden Houten, a senior economist at Oxford Economics, told Newsweek.
Oxford Economics believes some economic data are "breaking the Fed's way." Things like a drop in mortgage rates, the decline of auto sales in August and signs that labor conditions are weakening suggest that the Fed will pause from another rate hike this month.
"We expect the Fed to leave rates unchanged at its September meeting. While we expect officials to maintain a hawkish bias, renewed signs of weakness in rate-sensitive parts of the economy and cooling labor market conditions should keep officials on the sidelines over the rest of the year," Oxford Economics analysts said in a note last week.
Other economists are suggesting that the Fed may not be quite done yet raising rates as some external shocks to the economy may force its hand.
"I don't think they can say they are done because the economy is still growing above potential, headline inflation is going higher now that oil prices are going higher, therefore potentially they are to leave the option open of there to be another hike," Nouriel Roubini, CEO of Roubini Macro Associates, told Bloomberg.
Economists surveyed by The Financial Times and the Kent A. Clark Center for Global Markets at the University of Chicago Booth School of Business say that there will be more rate hikes to come in the coming meetings beyond Wednesday, bucking the analysis by financial markets that the Fed may already be achieving its goal.
"It doesn't seem like there is enough pullback from consumers to slow the economy, and I think that's really the issue," said Julie Smith, a professor of economics at Lafayette College.
But for Oxford Economics' John Canavan, the Fed may start reversing course next year.
"Slower economic growth and declining inflation will spur the Federal Open Market Committee to begin cutting rates at the May 2024 meeting, which is one meeting later than our previous baseline," he said in a note.
The differing perspectives by analysts and economists hint at the level of uncertainty the U.S. economy is under as policymakers gather this week to decide on what happens with interest rates.