A Florida House Republican, Rep. Linda Chaney, filed a bill on Monday that would lift existing restrictions on working hours for 16 and 17-year-olds in the state, allowing them to work longer hours even when school is in session.
The measure, House Bill 49, or HB 49, would "remove certain employment restrictions for minors 16 and 17 years of age," which currently prevent them from working during the very early hours of the morning and late at night, and forbid them from working more than 30 hours a week when school is in session.
Previous attempts to relax child labor laws have been made by Republicans in Arkansas, where a bill removing the need for a work permit for children under the age of 16 years old as a condition of employment—HB 1410—landed on the desk of Governor Sarah Huckabee Sanders in March.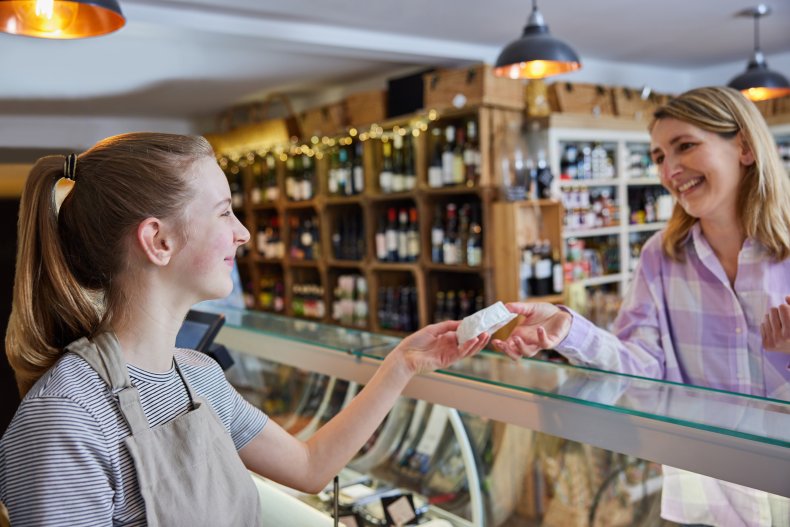 Over the past year, there's been a major national debate about weakening child labor laws as the country faces an ongoing shortage of workers. The U.S. lost million of staff since the pandemic, and some sectors are still affected by a lack of workers.
Florida is one of the few states that has a bigger percentage of its labor force working now than before the pandemic, according to the U.S. Chamber of Commerce. It said that Florida has 57 available workers for every 100 open jobs.
Under current Florida law, people aged 16 and 17 years old "shall not be employed, permitted, or suffered to work before 6:30 a.m. or after 11:00 p.m. or for more than 8 hours on any one day when school is scheduled the following day." Children aged 14 cannot be employed, with some limited exceptions.
Chaney suggests in her bill that this measure is completely wiped out of Florida law, while existing age restrictions for 16 and 17-year-olds should be lowered to those aged 15.
While the current law says that children aged 15 "shall not" be employed before 7 a.m. or after 7 p.m. when they have school the following day, for example, Chaney asks to change this absolute prohibition with a "may not." Shall indicates an obligation, while may implies a duty that can be exercised with discretion.
The bill also includes a new measure indicating that minors aged 16 and 17 "may be employed, permitted, or suffered to work the same number of hours as a person who is 18 years of age or older"—meaning that they can be treated, work-wise and under labor law, as adults.
Possibly because the bill is likely to be contentious, HB 49 includes a measure that would forbid Florida counties and municipalities from enforcing laws that would bypass the proposed legislation and impose stricter regulations on the employment of minors.
The bill is expected to be discussed during committee reviews, before going through the state legislative process. If passed, it should come into force on July 1, 2024.
Newsweek contacted Rep. Chaney and Florida Democrats for comment by email on Tuesday.