The short-term internal agreement reached by the House GOP on Sunday night to avoid a partial government shutdown by the end of the month is likely to crumble as several Republicans have already declared they won't vote for it.
On August 31, the White House asked Congress to approve a short-term continuing resolution (CR) that would keep government funding at current levels and avoid a partial shutdown by October 1.
The move is only a temporary solution as Congress and the White House continue to negotiate over longer-term appropriation bills, but it has proven highly controversial within the House GOP. Of the 12 bills necessary to fund the government, none has passed through Congress so far.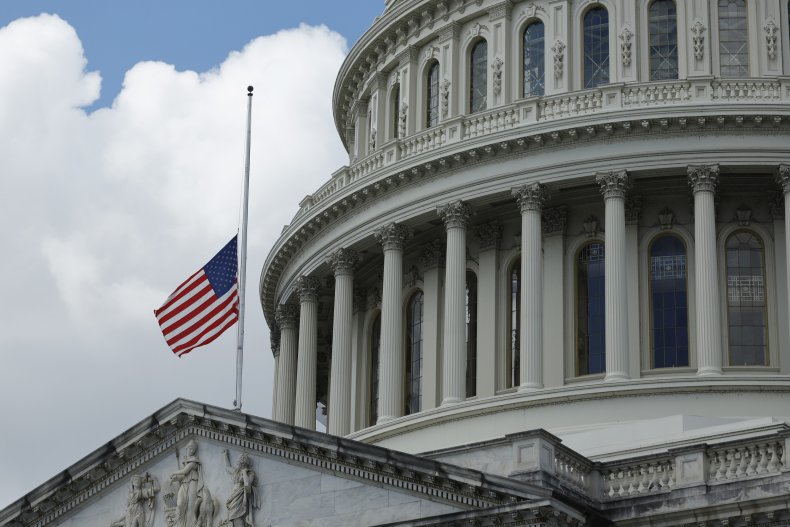 Seeking a solution that would win the support of both mainstream Republicans and hardliners, House Republican leaders presented a stopgap measure on Sunday that includes spending cuts and stricter border restrictions.
The bill would extend funding through October 31 and impose a nearly 8 percent cut on most federal agencies - with the key exception of defense and the Department of Veterans Affairs. Crucially, it doesn't include additional funding for Ukraine or disaster relief funds, which the White House had requested in August.
The CR was backed by Republicans Byron Donalds of Florida, Dusty Johnson of South Dakota, Scott Perry of Pennsylvania, Stephanie Bice of Oklahoma, Chip Roy of Texas and Kelly Armstrong of North Dakota.
House Republicans have been given a few days to consider the plan, on which they're set to vote on Thursday.
But the bill might be dead in the water, considering several Republican hardliners have already vowed not to vote for it.
"For months, I have made it very clear that I will not be supporting a CR. And this week is no different," Rep. Matt Rosendale of Montana wrote on X, formerly known as Twitter, on Sunday night. "A CR is a continuation of Nancy Pelosi's budget and Joe Biden's policies."
He added: "We were assured in January that we weren't going to use the Democrats' gimmicks to fund government and that we would deliver the 12 appropriations bills, thereby funding government responsibly and transparently, which is why I will be voting against the CR this week."
Rep. Eli Crane of Arizona wrote on the platform one simple word about the bill: "NO."
Rep. Dan Bishop of North Carolina also wrote about his opposition to the bill on X, calling for "no CR" and for lawmakers to "pass the damn approps bills."
Rep. Matt Gaetz of Florida wrote: "I will NOT surrender."
Rep. Marjorie Taylor Greene of Georgia, a MAGA loyalist, wrote on X that she was also a "no" on the bill.
"CR negotiated by Byron Donalds and Dusty Johnson. No policy riders in the CR. So it's all the policies from last year's Democrat appropriations, with an 8% cut. Plus the border bill, but no E-Verify. I'm a NO," she wrote. "No money for Ukraine, COVID, or weaponized Gov. America First!|
The plan is also expected to be rejected by Democrats, meaning that even if it managed to garner enough support in the GOP-controlled House, it would likely not pass through the Senate.
The negotiations have been another awkward challenge for House Speaker Kevin McCarthy, who's once again facing the resistance of members of the Freedom Caucus. Ultraconservative Republicans are calling for deeper spending cuts and using the threat of a government shutdown to get them through Congress.
Talking on Fox on Sunday, McCarthy said of his fellow House Republicans: "I gave them an opportunity this weekend to try to work through this, and we'll bring it to the floor, win or lose, and show the American public who's for the Department of Defense, who's for our military, who's for giving them a pay raise and who's for making sure we can take the wokeism out."