The testimony of a credible direct witness in Donald Trump's classified documents case could strengthen Special Counsel Jack Smith's argument against the former president, according to experts.
Trump's former aide Molly Michael told federal investigators, per ABC, that the former president used the back of visibly classified documents at Mar-a-Lago to write her to-do lists "as if they were scrap paper," said journalist Jonathan Karl.
After receiving a subpoena from the Department of Justice (DOJ) to turn over classified documents believed to be at Mar-a-Lago, Trump and his team returned only some documents. However, an FBI raid at the Florida resort last summer found hundreds more documents still kept at Mar-a-Lago. By law, a former president is obliged to return all presidential material to the National Archives after the end of their term.
Michael is one of Trump's long-time assistants, having begun to work with him in 2018 and continuing after the former president left the White House office in early 2021. She reportedly quit last year only after Trump refused to comply with federal requests.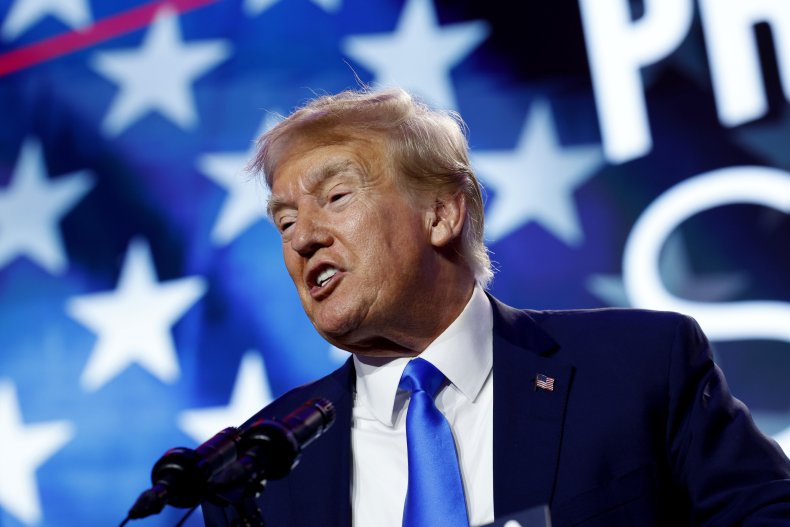 Michael also said that, when she told Trump that federal investigators were looking for boxes of sensitive documents, the former president replied: "You know nothing about the boxes." Newsweek could not independently verify these statements.
Following the report on Monday, an anonymous spokesperson for Trump denied any wrongdoing, according to Reuters. The former president was indicted in the Mar-a-Lago case in June, when he was charged with 37 counts including conspiracy to obstruct justice, violations of the Espionage Act, and lying to investigators. He pleaded not guilty to all charges.
Trump has long denied any wrongdoing in connection with the classified documents case, including often saying that he had declassified all the papers retrieved by the FBI from his Mar-a-Lago resort last August before he left office.
However, during a meeting at his golf resort in Bedminster, New Jersey, in July 2021, per CNN, Trump said on audio tape how he was in possession of a "highly confidential" Pentagon paper about a potential attack on Iran. He told those present that "as president, I could have declassified" the document. "Now I can't, you know, but this is still a secret," Trump added.
Now, legal experts say that Michael's testimony could strengthen Smith's case against him. During the June indictment, Smith said that Trump had hidden several boxes of classified documents in his Florida residence—including in the shower.
"This strengthens [the] MAL [Mar-a-Lago] case measurably," wrote former special counsel and professor at NYU Law Ryan Goodman on X, formerly known as Twitter.
"Trump long-time aide Molly Michael told the Feds: Around [the] time NARA found classified docs in 15 boxes, Trump 'asked Michael to help spread a message that no more boxes existed.' Obstruction; Espionage Act," Goodman added.
In a following post, Goodman wrote that Michael's reported statements show "knowledge, intent" from Trump and are coming from a credible direct witness.
"Molly Michael's testimony proves Trump's obstruction of justice in FL [Florida]," Adam Cohen, vice chair of the group Lawyers for Good Government, wrote on X.
A spokesperson for Special Counsel Smith's Office told Newsweek that the DOJ declined to comment on the issue.
Update, 9/20/23 3:55 a.m. ET: This article was updated to include a comment from the DOJ.