Like it or not, quarterbacks are at the center of modern NFL success. That reality is reflected in their compensation; it seems like every season brings another major contract for a signal-caller. And while Patrick Mahomes briefly lost his spot atop the financial power rankings, he just took another leap forward.
According to several NFL insiders, the Chiefs have reworked their pact with the star QB, giving him plenty of guaranteed money in the near future. Just how much money? You might want to sit down before reading the numbers.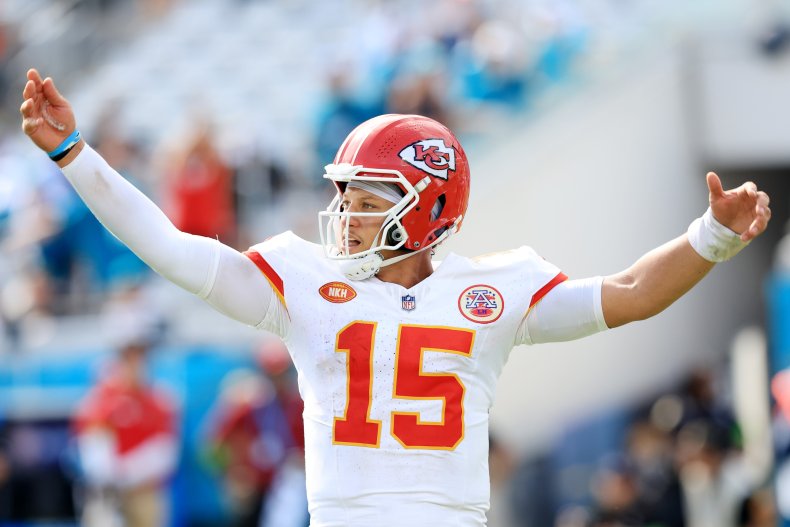 Patrick Mahomes' Historic Contract
In 2020, Mahomes signed a historic 10-year contract worth roughly $500 million. That deal has been restructured multiple times, giving the club more salary cap space with each tweak. Now, though, Mahomes is going to reap the rewards.
On Monday, September 18, NFL Network's Ian Rapoport reported that No. 15 will receive "$210.6M between 2023 and 2026; the most in NFL History over a four season span," and, with escalators, he could make "$218.1M by the end of 2026."
He also provided more detail in a subsequent post, saying Mahomes has so far received more than $273M since 2020, an NFL record.
In another tweet, Adam Schefter noted how this deal reshapes the quarterback compensation equation and puts Mahomes back near the top of the heap.
It's Hard to Say Mahomes Doesn't Deserve It
While those numbers are massive and might cause you to rethink your choice of profession, it's tough to take too much issue with the Chiefs' collective logic. Mahomes has proven to be an all-world talent and lifted the club to the top of the NFL mountain twice. And, perhaps more importantly, he's given stability to a team that couldn't seem to find the right man under center.
For years, the Chiefs couldn't get over the hump. Quarterbacks came and went without success; home playoff games turned into disasters. For every step forward, something went wrong. Then Mahomes arrived and changed everything. Now, the KC can win every game, and they're expected to do so. Falling behind isn't a disaster; it's an invitation to watch something special.
Mahomes has provided the most crucial element of all: hope.
Many players are called faces of franchises, but he's lived up to the bill. He, along with Andy Reid and Travis Kelce, have reshaped an entire generation's perception of the Chiefs.
And, for both an organization and its fans, that's worth any amount of money. Or, in this case, about $210 million across the span of four years.
Uncommon Knowledge
Newsweek is committed to challenging conventional wisdom and finding connections in the search for common ground.
Newsweek is committed to challenging conventional wisdom and finding connections in the search for common ground.
About the writer
Joe Kozlowski is a Newsweek reporter based in New York City. His focus is reporting on trending sports stories. Joe joined Newsweek in 2023. He is a graduate of NYU's Gallatin School of Individualized Study. You can get in touch with Joe by emailing [email protected].
Languages: English.