The Maine House Republican leader has described how he survived after a huge wave capsized his boat, throwing him and a fellow fisherman overboard.
Rep. Billy Bob Faulkingham, a 44-year-old commercial lobsterman from Winter Harbor, had been scrambling to finish work on Friday before the arrival of Hurricane Lee when a large wave suddenly rose up over his boat.
In a post on Facebook, Faulkingham recalled what happened when he and Alex Polk were thrown overboard.
"We had just finished hauling for the day, and were watching the waves break on the ledges of Turtle Island a few hundred feet inside us," he wrote in the post.
"Ready to continue towards the harbor we saw a sight I never thought I would see and never want to again. It was a giant rogue wave bearing down towards us."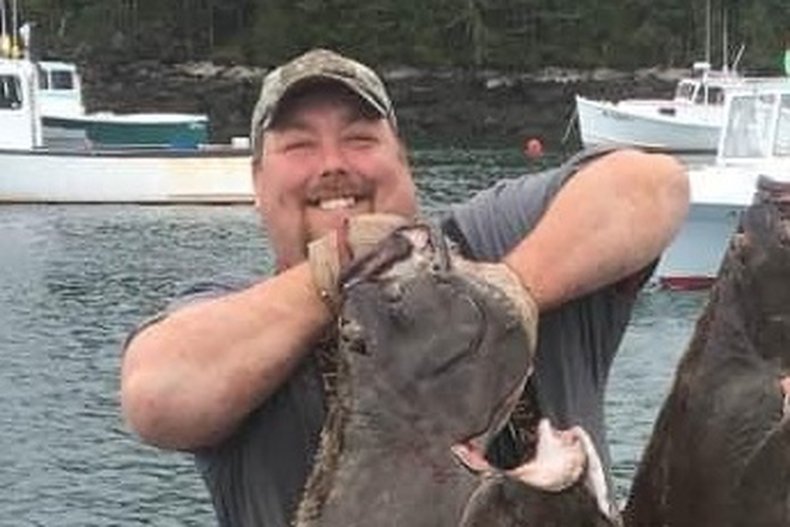 Both the National Oceanic and Atmospheric Administration and U.S. Coast Guard had warned mariners at noon on Friday to immediately begin making plans to avoid the storm, around the time that Faulkingham was turning to head towards Winter Harbor.
The "towering" wave struck the starboard side of his Faulkingham's boat, named 51. He estimated the swell was as high as 40 feet.
"I have a snapshot in my brain of the wall of water towering over us," he wrote. "It's not normal for waves to break in that depth, but this one crested. I just remember the force. It hit like a freight train."
The boat capsized and landed on top of the two men, and Faulkingham feared he might drown while inside the overturned vessel.
"My biggest fear is drowning," he wrote. "I don't know how deep I was but I just remember the sound of rushing water and looking to the light. It was almost like I was pulled or pushed to the surface. I didn't even get a taste of salt water let alone a swallow. How? How was I not crushed or drowned?"
Faulkingham said when he emerged from the water, it "looked like a battle scene."
"The boat was turned over keel up, engine was running, the [propeller] was spinning, debris was floating and smoke filled the air," he wrote.
He said he swam to the boat and climbed onto the stern, which he thought would be the safest place.
"I didn't feel the weight of my body. I felt 20 years old again," he wrote.
He yelled to Polk to get on the boat, but Polk shouted back that his arm was broken.
Faulkingham helped pull Polk aboard. Polk also had a "bad gash on his head," Faulkingham said, and he used his pants to wrap the wound on Polk's head.
He said he prayed for help while he and Polk clung to the capsized boat for the next hour. He said his wife had gotten a call from Boston Coast Guard station that his emergency locator beacon "was going off and they couldn't reach me," he wrote.
Faulkingham's cousin, Mikie Faulkingham, was the first to find them at 1:18 p.m.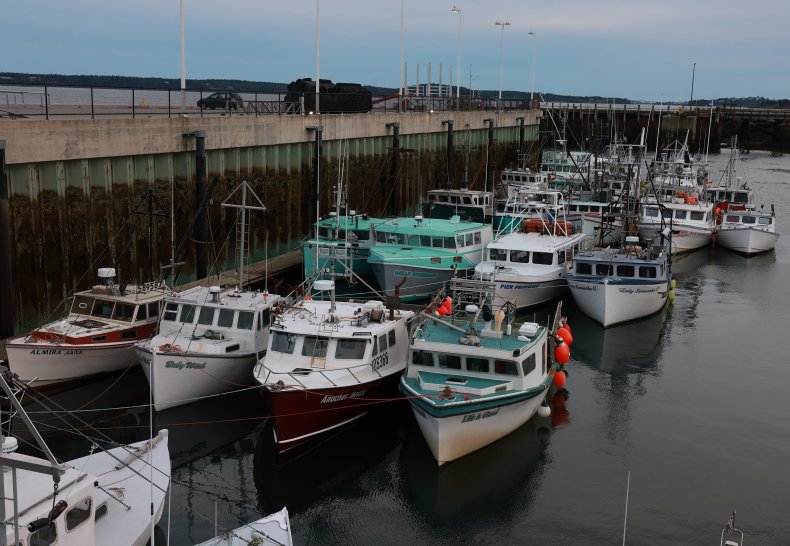 "Mikie delivered us to the harbor in minutes and an ambulance showed up immediately," he wrote.
The Coast Guard received an emergency position-indicating radio beacon (EPIRB) alert in the vicinity of Turtle Island off Winter Harbor at 12: 16 p.m. on Friday, a Coast Guard spokesperson told Newsweek.
An Urgent Marine Information Broadcast (UMIB) was issued and Coast Guard crews also responded, the spokesperson said.
"A good Samaritan in the area heard the UMIB, responded, and located the capsized vessel with two persons in the water. They were taken to EMS in Winter Harbor," he said.
"Mariners are urged to check weather conditions before getting underway, and actively monitor them while out on the water. They should always boat in conditions they are comfortable to be in and prepared for and should always file a float plan with a trusted family member, or friend."
The EPIRB "was correctly registered, and when it activated, the Coast Guard received all relevant information to the owner, and emergency contacts," the spokesperson said. "This was very helpful, and assisted responders in identifying and locating the boaters quickly."
Faulkingham told the Associated Press on Monday that he had a black eye, a facial fracture and stitched lip.
He said he felt like he had been hit by a truck, but it won't stop him from heading back to sea. He is currently on recess from Maine's part-time Legislature until it begins its next session next year.
On Facebook, he said his boat sank moments after he and Polk were rescued.
"How did she stay afloat that long for no apparent reason and moments after we were safe go down?" he wrote. "It was a series of miracles. God was with us."
Faulkingham told Newsweek on Tuesday: "We are sore, but healing up. I'm sorry about Alex's pain, and the loss of my boat to the sea, but if one person gets saved by learning about God from our story it is worth it."
Update 9/19/23, 9:56 a.m. ET: This article was updated with comment from the U.S. Coast Guard.
Update 9/19/23, 10:26 a.m. ET: This article was updated with comment from Faulkingham.