Speculation continues to mount over the health of Chechen leader Ramzan Kadyrov amid reports that he is seriously ill or even dead.
Fiercely loyal to Russian President Vladimir Putin, Kadyrov has ruled the predominantly Muslim southern Russian republic of Chechnya since 2007 with an iron fist, facing accusations from international groups of human rights abuses and repression.
His units have played a key role in the war in Ukraine, although Kadyrov has often been critical of Russia's conduct in the conflict, without mentioning Putin directly.
Rumors about Kadyrov's condition gained momentum last week when Ukrainian military intelligence spokesperson Andriy Yusov told Belarusian news site Nexta that the Chechen leader had been sick "for a long time" with "systemic health problems."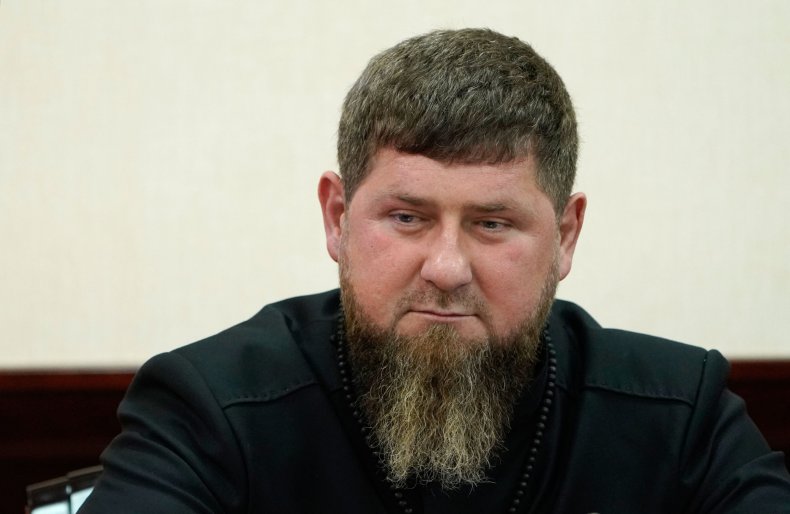 Online Ukrainian publication Obozrevatel reported Kadyrov had fallen into a coma and been flown to Moscow to seek treatment. On Monday, it said that he had undergone a kidney transplant and was in a "critical condition."
Adding to the intrigue was a report last week from the VChK-OGPU Telegram channel, which claimed— without providing evidence—to have inside information from Russian security forces that Kadyrov had blamed his worsening health on poisoning by his personal doctor.
Worried by a sudden deterioration in his health, Kadyrov is said to have accused his physician, Elkhan Suleymanov of trying to poison him. Sources told the channel the doctor may have been "buried alive," although there is no evidence of this.
Ukrainian interior ministry adviser Anton Gerashchenko posted on X, formerly Twitter, on Sunday that some were saying Kadyrov had "already died," while others believed he had fallen into a coma "due to severe kidney failure or that he was poisoned."
There have been other unconfirmed reports that the Chechen leader has passed away.
"Kadyrov has died," Chechen rights activist Abubakar Yangulbaev wrote on his Telegram channel on Sunday without offering any further information.
A Russian-language Telegram channel with more than 224,000 subscribers reported on Sunday that Kadyrov had died over the weekend and a Ukrainian outlet reported early on Sunday that the Chechen leader had died on Saturday evening without providing corroborating information.
Adding to the mystery were videos posted to Kadyrov's Telegram channel over the weekend which included him filming himself walking in an unspecified location.
"I strongly advise everyone who cannot distinguish truth from lies on the internet to take a walk in the fresh air," one of the captions said in the undated clips, which have not been independently verified.
Interest in Kadyrov's movements have increased over the last few days. Alexei Venediktov, the former editor-in-chief of the Echo of Moscow radio station, which was closed down following a Kremlin-led media clampdown, wrote on his Telegram channel that Kadyrov had "severe renal failure" and required "frequent" dialysis. He said this was taking place at a hospital in Moscow.
Gerashchenko wrote on X that Russian Telegram channels had reported that vehicles with Chechen number plates were entering the Central Clinical Hospital in Moscow "where Kadyrov is reportedly undergoing examination/treatment."
Independent Russian news outlet Current Time reported that a business jet believed to be linked to Kadyrov took off from Moscow at 7.50 p.m. Sunday and flew over the Caspian Sea on a flight path consistent with a route to Grozny, the Chechen capital, although its transponder was turned off en route. The outlet said that this plane has flown to Moscow three times so far this month.
On Monday, Kremlin spokesman Dmitry Peskov said that Kadyrov's health is not a matter for the Russian president.
"We do not have any information on this matter," he said according to the Tass state news agency. "In any case, the presidential administration can hardly issue health certificates."
Newsweek has contacted the Kremlin for comment via email.