Russia is suffering a medicine shortage driven by Western sanctions imposed on the country in response to Vladimir Putin's full-scale invasion of Ukraine.
Over the past year, dozens of types of medicines have disappeared from pharmacies. Some in short supply include drugs to treat diabetes and cardiovascular diseases, blood pressure medication, antidepressants, antitumor drugs, antihistamines, antibiotics, antipyretics, and others, according to local media.
A commission created by Russia's Ministry of Health also published a list in January of 97 drugs that are potentially in short supply. Meanwhile, doctors are voicing concerns over drug shortages and soaring prices in interviews with Russian news outlets.
Sanctions imposed by Western nations against Russia over Putin's invasion of Ukraine do not apply to medicine and medical equipment, but they have had an impact on logistics and procurement in the Russian market. Major shipping firms have suspended service to Russia, impacting delivery times.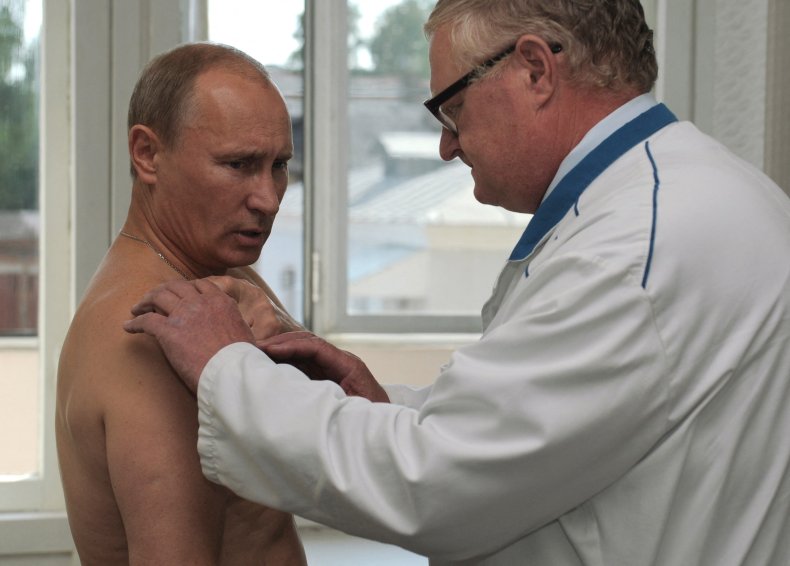 Last week, the Russian RBC news outlet reported that there is a shortage of the antidepressant Prozac in Russian pharmacies. The drug is produced by the United States pharmaceutical company Eli Lilly, which exited the Russian market in April 2023.
Another drug, Micardis, which is used to treat high blood pressure, heart failure, and diabetic kidney disease is also in short supply in pharmacies in Russia, the Russian-language business daily newspaper Vedomosti reported on Tuesday. German pharmaceutical company Boehringer Ingelheim announced in July 2022 that it would stop supplying the drug to Russia from January. There are reportedly some 23,000 packages of the medicine left in the country.
News outlet Izvestia reported in January that there are weekly reports about new drug shortages in Russia and that roughly 99 percent of pharmacies faced shortages in 2022.
The publication said at the time that the antibiotic Amoxiclav and cancer drug Tamoxifen disappeared from pharmacies across the country. At the time, Roszdravnadzor, Russia's Federal Service for Surveillance in Healthcare, said in a post on its Telegram channel that there may be delays in delivery to pharmacies due to logistics problems.
"I can't say exactly which medications are missing. I know that there is no [diabetes medication] Ozempic because people are looking and trying to find it," surgeon Alexander Vanyukov told the publication Present Time of the shortages in March.
"It's not that supplies have stopped, it's just that the route of medicine from the other side to Russia has become so unpredictable, long and expensive that, apparently, this is why they are disappearing, because it is simply unprofitable to transport, it is difficult, most likely because of this."
Vanyukov said that even common medicine is in short supply.
"This is not because someone was forbidden to bring them, but precisely because delivery times are extended, the shelf life of medicines can expire during the journey," he said. "Indeed, they were looking for paracetamol and prednisolone a year ago, I remember."
Do you have a tip on a world news story that Newsweek should be covering? Do you have a question about the Russia-Ukraine war? Let us know via [email protected].