As Ukraine's counteroffensive in the southeast pushes forward toward Bakhmut, Russia's troops are likely getting "weary" after a series of wins for Kyiv, reported the Institute for the Study of War (ISW).
Ukraine has made some key advances near Bakhmut in the past week, including reclaiming the villages of Klishchiivka and Andriivka south of the city. Kyiv launched its counteroffensive to recapture Russian-occupied land over three months ago, and while the campaign is moving more slowly than expected, there are signs that Ukraine is starting to wear Russia down along the front lines.
The ISW noted in its latest assessment of the war in Ukraine that the fight for Klishchiivka and Andrivvka likely left Russia "battle-weary" in the area, "and the Ukrainian capture of two settlements defending a key Russian [ground line of communication] supporting Bakhmut indicates that these forces will likely struggle to replenish their combat strength and defend against any further Ukrainian offensive activity south of Bakhmut."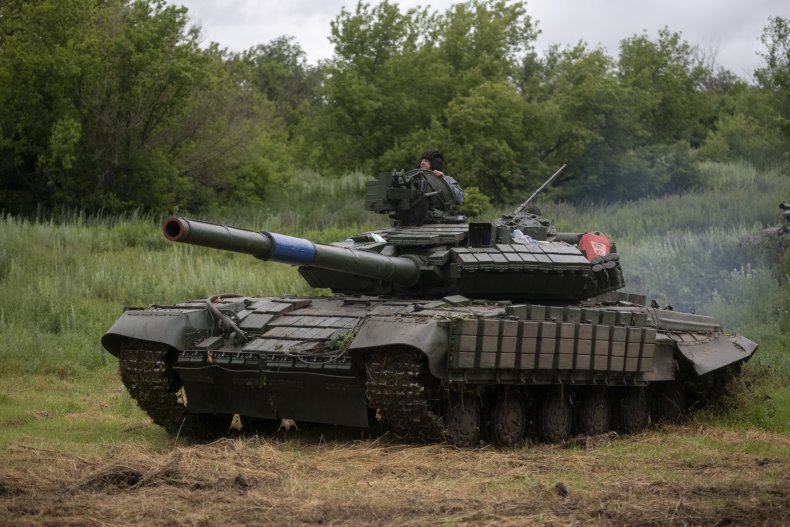 "The Ukrainian liberation of two villages that Russian forces were fighting hard to hold could correspond with the severe degradation of the Russian units defending them," the ISW said.
Ukrainian military spokesperson Illia Yevlash claimed on Sunday that Kyiv's liberation of Klishchiivka would allow Ukraine to control Russia's ground lines of communication that are currently supplying Russian forces grouped around the Bakhmut area. The ISW said Monday that it was unable to independently verify the strength of Russia's defensive lines around the city, "although Russian forces have likely fortified their defense lines near Bakhmut less heavily than they did in southern Ukraine."
The ISW added, however, that there aren't immediate signs that Ukraine's success "will portend a higher rate of Ukrainian advance south of Bakhmut," and noted that Russia's defense positions west of the T0513—a highway that runs through Bakhmut—could "likely continue to present challenges for Ukrainian forces in the area."
The General Staff of Ukraine's Armed Forces reported on Monday that Russia had lost over 3,180 troops in the past week, bringing Moscow's total to roughly 272,940 soldiers since the beginning of the war in February 2022. Newsweek was unable to independently verify the report, however, and Russia does not often comment on estimates of its own casualties.
U.S. officials estimated last month that the total number of troops killed or wounded on both sides of the war was nearing 500,000, according to a report from The New York Times. At the time, Russia's military casualties were believed to be approaching 300,000, but the officials noted that casualty figures are difficult to estimate.
Newsweek reached out to the Russian Ministry of Defense for comment Monday night via email.