Ukrainian forces are making gains an updated map shows, nearly four months into Kyiv's grinding counteroffensive.
Operations by Ukraine to reclaim occupied territory may have resulted in the "particularly severe degradation" of critical elements of Russian defense in the western Zaporizhia region, according to U.S. think tank the Institute for the Study of War (ISW), which published the updated map on Monday. Meanwhile, in Bakhmut, in the eastern Donetsk region, recent Ukrainian advances may correspond with the similar degradation of defending Russian units in the area, the ISW said.
Kyiv's long-anticipated counteroffensive began in early June.
Newsweek has reached out to the Russian Defense Ministry via email for comment.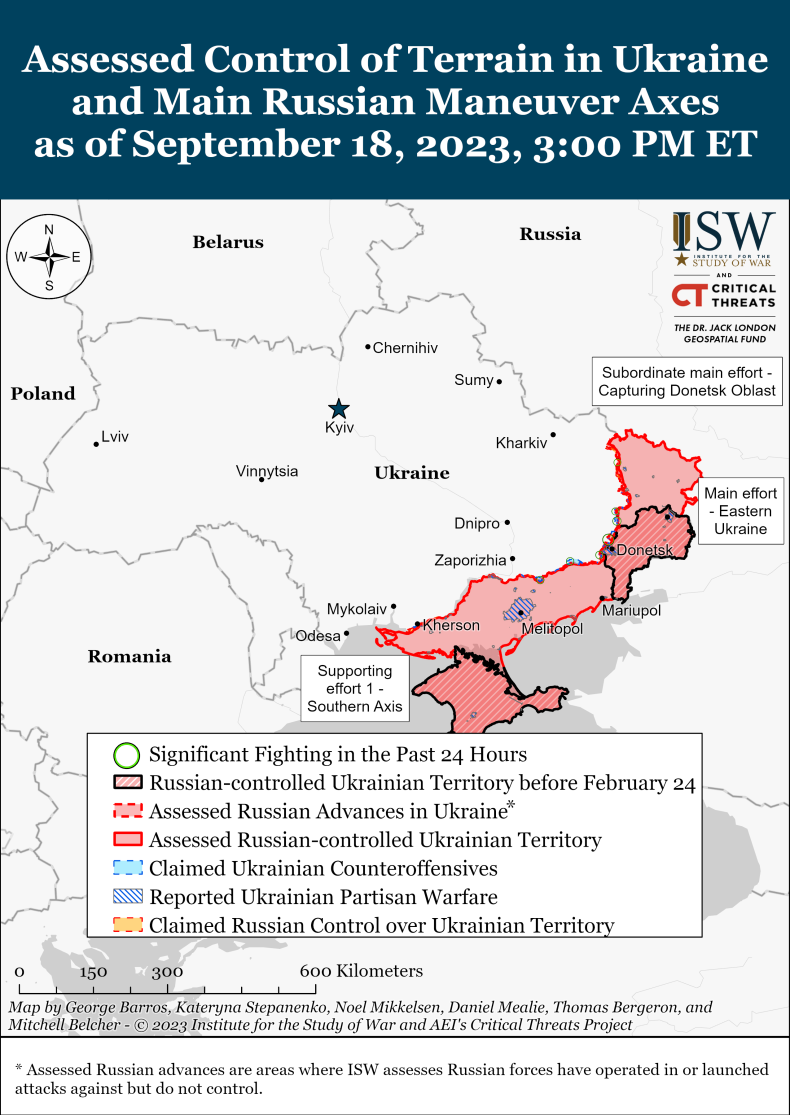 On Sunday, Ukraine announced that it had reclaimed the village of Klishchiivka near the industrial city of Bakhmut, which has seen some of the most intense fighting of the war. Days earlier, Kyiv said it had recaptured the nearby village of Andriivka.
The ISW noted that Ukrainian Ground Forces Commander Colonel General Oleksandr Syrskyi said Monday that Klishchiivka and Andriivka were important elements of a Russian defensive line that Ukrainian forces had "breached," while another Ukrainian official said that the liberation of Klishchiivka will allow Ukrainian forces to control Russian ground lines of communication (GLOCs) supplying Russian troops grouping in the Bakhmut area.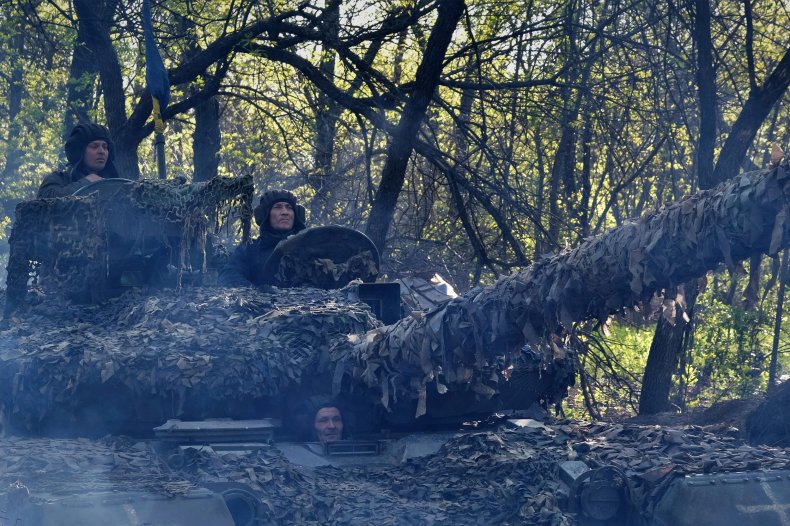 This is "likely referring to Ukrainian forces' ability to establish fire control over the T0513 Bakhmut-Horlivka highway," the ISW said.
According to former Ukrainian Deputy Defense Minister Hanna Maliar, Kyiv's forces have liberated 5.1 square kilometers of territory in the Bakhmut direction in the past week.
The ISW said Ukrainian forces also conducted offensive operations in at least two sectors of the front and advanced in western Zaporizhia on Monday.
The think tank said geolocated footage published Monday indicates that Ukrainian forces advanced west of the city of Zaporizhia, while the Ukrainian General Staff and Maliar reported that Kyiv pressed ahead with its counteroffensive operations in the Melitopol (western Zaporizhia) direction, pushing Russian forces out of unspecified positions.
According to Maliar, over the past week, Kyiv's forces have liberated 5.2 square kilometers in the area, and have achieved unspecified successes east and south of the village of Robotyne, which Ukraine said it had recaptured in late August.
Do you have a tip on a world news story that Newsweek should be covering? Do you have a question about the Russia-Ukraine war? Let us know via [email protected].