The Wagner Group of mercenaries has suggested its fighters are returning to Ukraine "to protect the interests of Russia" a month after the death of their founder Yevgeny Prigozhin who had challenged Vladimir Putin's authority in the war.
Uncertainty hangs over the future of the private military company (PMC) which played a key role in Russia's ongoing fight for the Donetsk city of Bakhmut and still gives the Kremlin access to resources in parts of Africa where it provides security.
On August 23, Prigozhin and some of his top commanders died in a plane crash widely seen as in response to his mutiny against Russia's military establishment two months earlier. The Kremlin has denied responsibility for the crash.
Since June's mutiny, the Kremlin has taken closer control of Wagner, whose fighters Putin said could either join the Russian army or go to Belarus.
Amid doubt over what Wagner soldiers will do now, the Telegram channel of the PMC posted images of troops holding Wagner and Russian flags outside a bus stop at an undisclosed location.
"The soldiers of one of the platoons of the 1st assault detachment, after assembling their independent group, are returning to the conflict zone to protect the interests of Russia and victory," the post said.
"The guys will fight in one of the difficult directions," added the post which did not directly mention Ukraine nor gave any further details about where they would go. It also touted a quote from their late leader, Prigozhin who said: "When our country needs us again, we will return and protect our people."
Samuel Ramani, associate fellow at the Royal United Services Institute (RUSI) wrote on X, formerly Twitter, that former Kremlin advisor Sergei Markov, who has championed Prigozhin has made similar claims about Wagner's return "and boasts that Ukrainians are in fear."
"Its unclear what role they will play as Wagner is focused on offensive tasks—presumably Kupiansk/Lyman," added Ramani, referring to the sector of the front where Ukraine's forces are engaged in a counteroffensive to retake Russian-occupied territory.
Newsweek has emailed the Russian defense ministry for comment.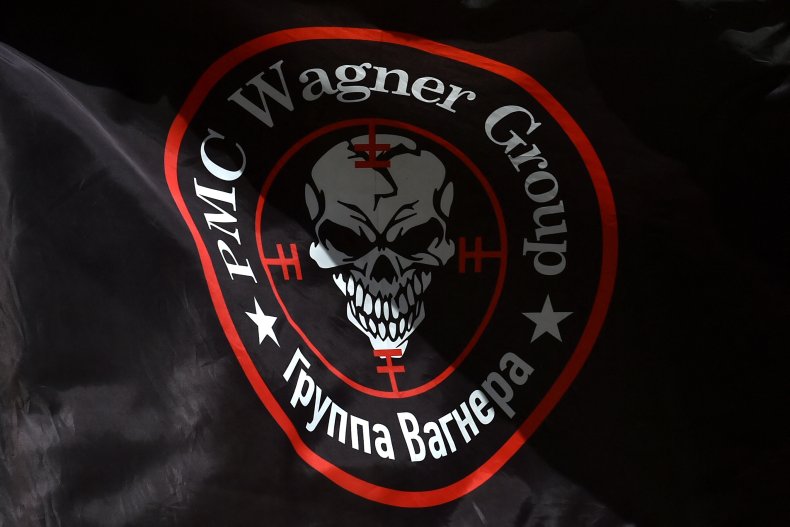 It comes as the Belarusian Hajun project, an independent monitoring group, disputed reports that Wagner fighters had left Belarus where they had been exiled to as part of a deal reportedly struck in June by the country's leader, Alexander Lukashenko.
"Not all the tents in the camp of PMC Wagner in Belarus have been dismantled," it said on X on Monday referring to the site in the Asipovichy district in Belarus' Mogilev region.
Many Wagner fighters were recruited from Russian prisons with the promise of their sentence being expunged in return for six months' service. However, upon returning from Ukraine, there have been reports that the mercenaries finding it difficult to get work, due to their criminal records.