We've just set the record for the hottest summer ever. But thanks to science—the physics and chemistry behind air conditioning—millions of Americans remained comfortable (and alive) amid the summer heat. Thanks to science, the COVID-19 mRNA vaccine saved tens of thousands of lives and spared us from additional years of misery at the center of the pandemic's grip.
Science makes our lives better, safer, and longer. Why do so many Americans distrust it?
Scientific skepticism is nothing new, but outright mistrust of science has reached historic highs. Polling showed that nearly 1 in 4 Americans have "not too much" or "no confidence at all" in scientists. There is an important role for caution and critical questioning when it comes to science. Science has been used in dangerous and nefarious ways—like reinforcing racist ideologies and public policies—and currently the moral and social implications of artificial intelligence require critical debate. But blanket distrust and outright rejection of science at the scale we're seeing today is problematic and dangerous.
We've seen anti-science rhetoric seep in from the extreme fringes of political parties to reach mainstream candidates. We saw the consequences of this as the COVID-19 vaccine was developed, released, commercialized, and disseminated. The vaccine became a lightning rod attracting the twin forces of mistrust in science and government, while those in power waved those forces around like a wand, causing some to be more comfortable using a livestock anti-parasitic to combat COVID than a mRNA vaccine.
I've spent the past two decades studying cultural mindsets: the deeply-held assumptions that shape our collective thinking. These mindsets have a lot to tell us about how we can build trust in science and push back against misinformation. Specifically, there is a prominent "hidden agenda" mindset that is at the root of our current distrust. People see science as studies conducted to make money and sell products, and scientists as agents manipulating data for their own interests. Although this is another example of what could be healthy skepticism, it is also widely and increasingly manipulated to build mistrust.
When skepticism dominates and overshadows the belief that science can make important contributions to the world, its ability to help solve social problems—like climate change—is diminished. And when trust in science erodes, misinformation washes in, flooding our ability to move public thinking on solutions and address our biggest social problems.
But there is good news. Just as we have identified the cultural mindsets that corrode trust in science, we've found others that build it back up. If our public discourse can tap into these mindsets, we can balance out the skepticism with a belief in science's power, pragmatism, and credibility.
By tapping into the power of awe, and emphasizing science's ability to shed light on deep mysteries and elucidate how the world works, we cast science as amazing, engaging, and more trustworthy. In the words of a research participant: "I watch science shows—it's amazing, learning about how cells work, or outer space, or how they are finding cures for diseases. I just find it so interesting—fascinating, really. [It's] just amazing what science reveals!"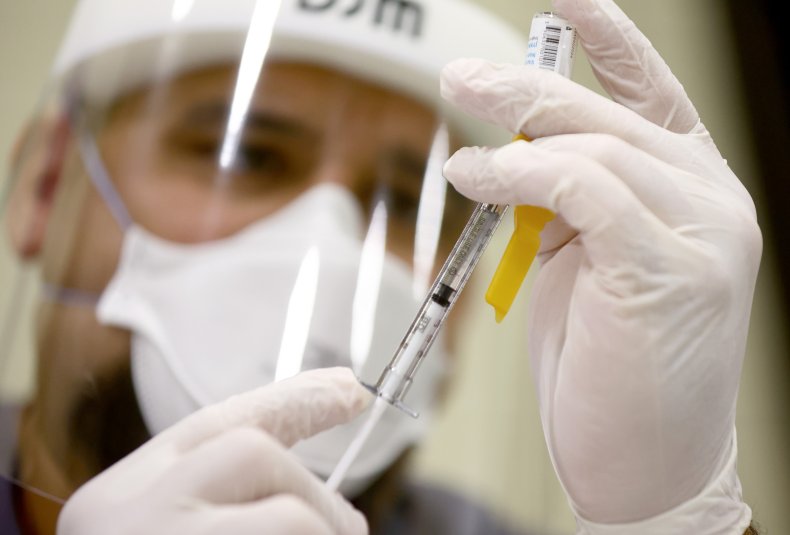 We can also embrace the sense that science serves us all as a valuable tool that we can use to solve problems and move forward as a society. When we frame science messages in this way, we help move people from a negative and fatalistic way of thinking—"everyone has a hidden agenda"—to one of agency and contribution. We can help people understand that science can help us find and move to a better future.
And unsurprisingly, "because science says" is about as convincing to the public as a jargon-strewn peer-reviewed research paper. Similarly, people tend to respond viscerally when exposed to condescending messaging that politically "others" them. It's much more effective to frame messages with a broadly shared goal and explanation to provide a clear sense of what a scientific finding means and why it matters. In one study, we found that messages around "the science of effective parenting" were far less productive (and in many cases counterproductive) than messages that led with the value of supporting the next generation and a short explanation of healthy child development.
These semantic shifts may appear overly simplistic, but they're built upon decades of research and about cultural mindsets, how they impact motivation, and what activates them in our thinking. With stakes as high as they are right now—with problems like climate change, gun violence, and life-threatening pandemics on the line—building trust in science is critical. When trust grows, funding for science and its ability to have a positive impact on society follow. And, it turns out, so does resistance to misinformation.
Nat Kendall-Taylor is a psychological anthropologist and CEO of the FrameWorks Institute.
The views expressed in this article are the writer's own.